The Origami Poems Project
Welcome to the
Origami
Poems
Project
™
Helping the world, one free microchap at a time
What is an Origami Poems Microchap?
T

he Origami Poems Project publishes microchaps.

Poems are arranged on a single sheet of paper and folded, origami-style, into palm-sized booklets. Download the PDFs to read and share. Folding hints here.
DID YOU KNOW?
2nd Annual OPP Kindness Contest
Opened Thursday, December 15, 2016
Closes Midnight Sunday,

March 5, 2017 !



♦
•

Submit up to 2 (two) original & unpublished poems per entry that

speak on Kindness.
(Poems shared on personal blog sites are acceptable.)
•Simultaneous submissions are alright but notify us ASAP if accepted elsewhere.
• There is No Submission Fee
Winning poems (1st, 2nd, 3rd & Honorable Mentions) will receive a copy of
the Kindness anthology (published via Amazon).
NOTE: Not all entries will be included in the Anthology, but if your work is selected,
a copy will be offered at cost + shipping & handling. We make every effort to keep the S&H fee minimal.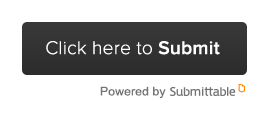 The Best of Kindness 2016 (Amazon)
Click above for the Kindness 2016 winning collections (1-2-3 & Honorable Mentions).
♦ Recent Origami Microchaps Published ♦
Every Microchap can be dowloaded as a sincle-page PDF; click the Title to read/print/fold.
Coming Soon*
Origami microchaps by John Grey, Bob Carlton, Claude Clayton Smith,
Linda M. Crate, Swati Ghatpande, Greg Hill, Leah Mueller, Helen Burke, Robert Beverage
plus a Random Acts of Poetry edition by Frankie King Gartner
*Coming Soon - in whatever order we manage to present!
—
—
—
—
—
—
•
*
only somewhat in the order to be presented
All Original poetry published is considered for our annual Pushcart Prize recommendations
Welcome
Poets New to the
Origami Poems Project
♦
♦
♦
♦
♦
♦
♦
♦
♦
Other Poets New to the OPP
• Neil Leadbeater • Mo Soulis • Rick Henry • Christina Sng • James Croal Jackson • ayaz daryl Nielsen •
(Peruse
Pick a Poet
page where poets are properly compiled alphabetically by first name - pleasantly)
*
2016 Contributing Poets & Some of our Microchap Covers
♦
Ana Prudaru, ayaz daryl Nielsen, Bill Sullivan, Bob Carlton, Bradley McIlwain, Chip Dameron,
Christina Sng, Daniel Blokh, Donald C. Welch III, Ethar Hamid, Garrett Phelan, Helen Burke,
Ho Cheun Lee, James Croal Jackson, Jason Heroux, JD DeHart, Jeff Ingram,
Joan Leotta,Joyanne O'Donnell, Judy Heaney-McGee, Lori Lamothe, Mark Danowsky, Martin Willitts Jr.,
Mary Ann Mayer, Miriam Sagan, Mo Soulis, Nancy Jasper, Neil Leadbeater, Nettie Farris,
Oz Hardwick, Peg Quinn, Regina Green, Rick Henry, Robert Okaji, Stephen Toft, Tricia Marcella Cimera
Coming Soon - another 'Friends Make Things Better'
We were moved by Judy Heaney-McKee's posting and asked to translate her observations into a
Random Acts of Poetry microchap. She generously agreed and we are happy
to share her thoughts with you. See more on our Random Acts page.
RANDOM ACTS OF POETRY was created to support worthy causes.
Contact us for more information at origamipoems (at) gmail.com
♦
I'm delighted that you will be publishing "At Paisano Ranch." Your microchaps are such wonderful ways to get poems out and
share them for free. I love the idea. And yes, I'm sure Buddha would have loved chaps!
Chip Dameron, Texas, 11/23/2016
H

i Jan (& team), I'm so pleased & excited that you're going to be publishing The Firefox Suite - it's made may day!
Oz Hardwick, Northern UK, 11/20/2016
Wow! This is gorgeous. I love the cover art, and can't wait to let people know of our beautiful little book.
Thanks for publishing it.
Robert Okaji, Texas, 10/19/2016
Thank you very much for sending the draft. I have checked it over and there are no amendments.
Please thank Lauri Burke for the illustration which fits in nicely with the title.
Neil Leadbeater, England, 9/14/2016
Hi Origami! love what you do
Miriam Sagan, New Mexico, 7/22/2016
Dear editors, I truly enjoy reading the micro chaps you provide for free and wanted to submit six of
my poems for consideration. The general topic of the collection is living in the moment
and/or trying to live as freely as possible, despite handicaps, old age
or other hardships. Thanks for taking a look.
Ana Prundaru, Switzerland, 7/7/2016
Looks great. As usual, Ms. Burke's cover art matches the content beautifully.
Bob Carlton, Texas, 6/18/2016
Thanks for all the work you do!
Rick Henry, New York, 6/15/2016
I just happened upon your site when looking for an April is Poetry Month project for our teens in the library. I would love to be able to have a micro-chapbook display. I see that there are "self-stocked" libraries in Rhode Island but I know it is too late for me to request a sampling.

I would like to make sure that it is okay for us to use the PDF printables and hold a "pay it forward" in the library. So, our teens would fold the PDF's that we print off and pass them out to customers or leave them in the 800's poetry stacks for customers to take at will. Thank you for the fabulous site and inspiration!

Sincerely, Christy M., Information Services Specialist
Columbus Metropolitan Library, Whitehall, OH
(Editor's Note: We did send the library a sample of Origami books... and with great pleasure! - Jan Keough)
♦
Origami Poems Project, the sweetest little publishing endeavor we have, 'changing the world one micro-chapbook at a time.' Six of my poems in an origami chapbook, proof of love, cover art by Lauri Burke, titled, 'Speak with the Tongue of the Wild Rose.'
Received ten copies, all in a first class letter, and I am beyond delighted - will share my copies, including one to a Colorado poet/good friend with end-stage cancer (knowing he'll love it). Well done, Jan Keough and The Editors, well done, indeed. Check 'em out, your poems could help change the world one micro-chapbook at a time!
ayaz daryl nielsen, Colorado, 2/28/2016
I'm really excited about this collection and having it be a part of Origami Poems!
Donald C. Welch III, Brooklyn, NY, 1/6/2016
---
Etcetera!
Pushcart Prize Nominations
We have nominated these six poems and their poets:
Parting from Wang Wei - Robert Okaji from "No Eye But The Moon's"
12/6 update - Download these nominated poems as a PDF
Origami Poems Project Newsletter
Winter Solstice by Lauri Burke 2016

'December, month of winter solstice, invites us to look at the brilliance of long winter nights with awe. There is a sense of the eternal in nights' blue/black vaulted skies, star studded and cold. A breath of forever in scented dark green pines, their upheld arms dressed in sleeves of snow. When we immerse ourselves in this purity, we remember who we are. Reconnect with how we too shine, perhaps most brightly, in the darkest of months and in the darkest of times.'- Lauri Burke
♦
♦
November 4th News - Just in.
Tina Cane, of Rumford,

has been appointed Rhode Island's poet laureate by Gov. Gina Raimondo.

Cane is founder and director of Writers-in-the-Schools RI, an educational program that places professional writers
in public schools to support students as they explore the writing process.
http://www.providencejournal.com/news/20161104/tina-cane-appointed-new-ri-poet-laureate
*
The Best of Kindness
anthology
(41 poems selected from our 2016 contest entries) is available on
Amazon
.
Cover image by poet/artist, Lauri Burke, "Rainy Cherry Blossoms"
Alphabetical List of Poems & their Poets in this Anthology available here as a PDF
And some reactions to the anthology:
The Kindness Anthology arrived today!!! Gorgeous!I gave (a friend) a copy...
She is now reading one poem every morning and writing a little meditation essay on it.
It doesn't get better than kindness - this anthology is a rich tapestry
of the many ways kindness can show up.
MR, 6/6 Amazon purchase review
* * *
We've been asked, "How do I get an Origami Microchap?"
Every microchap can be downloaded as a single-page PDF and printed - for free. If you don't have a color printer simply choose the "print grayscale" option. Below are Screen Shots of what we mean.
The SINGLE PAGE PDF SCREEN SHOT of (Our) Printing Options
Wendles' Cafe & Deli maintained by Mary Ann Mayer ♦
Wendles' Cafe & Deli, Franconia NH (seasonal) Display provided by Mary Ann Mayer

•

Poets' group in Lincoln, NB

• Wildflour Artisan Bakery & Cafe, Deca

tur, IL

•

Cafe 164 at Leeds Gallery & at Cafe in York, UK

•

Self-stocked libraries in RI

♦ Due to the widening perimeter of the Origami Poems Project we are hard pressed to replenish the many locations that have previously visited the (primarily) RI locations. We are happy to send a sampling of chapbooks for a display but cannot "stock" them on an ongoing basis. We are grateful for your understanding. If you wish to volunteer to support a location, please ask... origamipoems(at)gmail(dot)com ♦
Back to top
Thank you for your interest in the Origami Poems Project™
---
We know you'll enjoy these Origami Microchaps
Contact us This email address is being protected from spambots. You need JavaScript enabled to view it. - Receive Our Newsletter